Jerry and Jeni Guidry have built their brokerage from the ground up and earned an excellent reputation over the course of
more than 35 years.
Guidry & Company Real Estate's track record makes our brokerage stand out in the crowd, and we aim to capture the attention of REALTORS® who agree that the work is never done until the client is completely satisfied.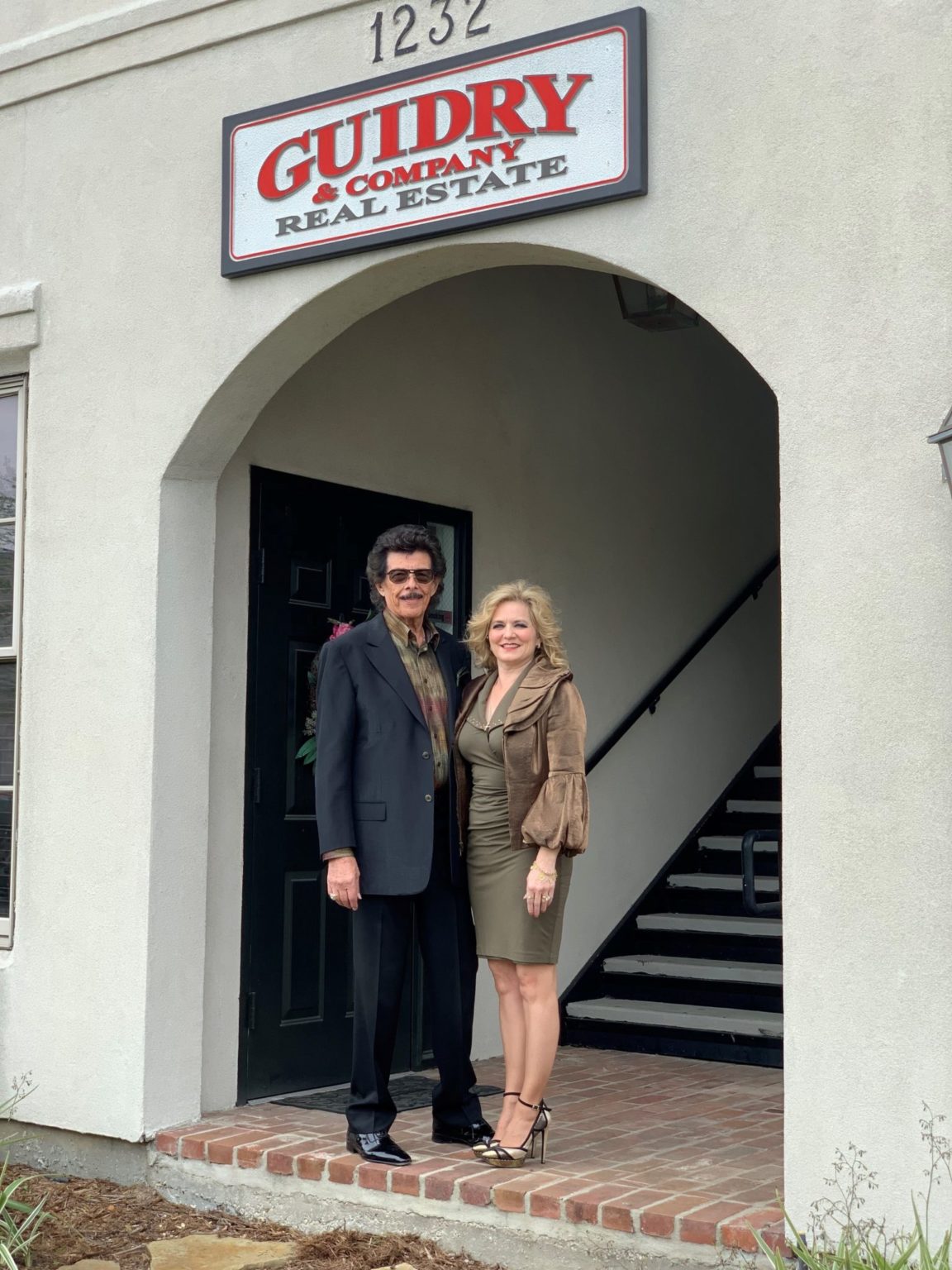 Reasons Why You Should Work with Guidry & Company Real Estate
You are more than just another REALTOR® when you choose Guidry & Company Real Estate as your home brokerage. Here, we promise to provide a functional and collaborative work environment where all REALTORS® work together and everyone always feels appreciated. We highlight the strengths of our REALTORS® and push each of them forward to be their best. 
Professional Guidance
Our REALTORS® will never feel alone in the complex real estate process because we provide them with the basic skills and ongoing training they need to succeed. With an experienced broker and knowledgeable office support staff, we are always available to answer any questions that may arise. At Guidry & Company Real Estate, we go above and beyond to provide one-on-one strategies for those who seek specifically tailored training in their real estate business.
Competitive Advantages
We understand the value of having a brokerage filled with driven REALTORS®, so we make it worth your while to join Guidry & Company Real Estate. Here, you receive your commission checks promptly, and we guarantee our competitive commission splits will match or beat your current rate. In addition, you get the reassurance that your listings are your listings, and you will never be required to be on phone duty for other REALTORS®. But these are only a few of the complimentary perks we offer our REALTORS®, so give us a call today to learn about all the other ways Guidry & Company Real Estate can make your life easier.
Community-Focused Brokerage
As a locally owned and operated brokerage, Guidry & Company Real Estate prides itself on supporting the local economy by creating relationships with people in the community and supporting their businesses. And because our brokerage is not a franchise, our REALTORS® do not pay franchise, marketing, or other miscellaneous fees.
Join Our Team Today and Let Us Be Your Sponsoring Broker
If you are interested in a career in real estate or are already a REALTOR®, let Guidry & Company Real Estate help you build up your business and cash flow. Our staff is among the most talented in the industry, and we would be pleased to share our extensive real estate experience with you.
We are hiring immediately for full-time REALTORS®, which means there is no better time than now to call Guidry & Company Real Estate for your private and confidential interview at 337-984-4345 or visit our careers page to learn more!
Interested in becoming a REALTOR®?