If you are interested in real estate as a career, Guidry and Company Real Estate can guide you through earning your real estate license so you can work alongside us to kickstart your career as a REALTOR®!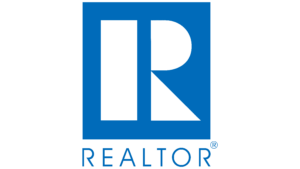 What are the Necessary Steps for Starting a Real Estate Career?
To become a real estate agent in Louisiana, you must be at least 18 years old and have a high school degree or GED.
Below are the next steps to expect as you begin the process.
Take a Real Estate Pre-Licensing Course

   

                 
In Louisiana, individuals must complete a 90-hour pre-licensing course before taking the real estate licensing exam. Pre-licensing courses aim to educate individuals on the real estate industry's principles, practices, and legal aspects. The training coursework can be taken in person or online through an approved real estate school licensed by the Louisiana Real Estate Commission. Throughout the course, you must pass tests to receive your certificate of completion, which enables you to take the final exam to become licensed.
Take the Real Estate Licensing Exam

 
This exam contains multiple-choice questions segmented into two parts. The first part of the exam, which we commonly call the National exam, regards federal real estate laws and general real estate principles. The second part focuses on state-specific laws.
While this may seem daunting, pre-licensing courses typically provide students with sample tests to ensure that individuals are well-prepared for the exam. And in addition, Guidry & Company Real Estate understands that everyone has a specific approach to taking exams, so we coach pre-licensed individuals and offer several practical tips that will make your studying a lot easier.
Complete a Background Check
All individuals applying for a real estate license are required to be fingerprinted for criminal background checks.
Activate Your Real Estate License & Join a Brokerage
Once you've passed the test, you are one step closer to engaging with your first real estate clients! Now, you will need to select a sponsoring broker and submit the proper paperwork to the Louisiana Real Estate Commission to receive your real estate license.
All newly licensed real estate agents must work for a minimum of 4 years under the supervision of a sponsoring broker, so it's important to begin the process of choosing a broker as soon as you have chosen real estate as your career path. The state licenses brokers to oversee real estate transactions and keep their agents responsible for following legal and ethical standards, but real estate agents do not get paid hourly by brokers. Instead, they are paid a percentage of commissions from their real estate transactions. Guidry & Company Real Estate offers our agents proven benefits and tools that help them jump start their careers from day one! These benefits save them from having out of pocket expenses and unnecessary fees.  
Consider Becoming a REALTOR®
The terms real estate agent and REALTOR® are sometimes used interchangeably, but it's important to know that these terms differ. While both indicate individuals licensed to help buyers and sellers throughout the real estate process, REALTORS® differ in that they are members of the National Association of REALTORS® (NAR) and subscribe to its strict Code of Ethics. By associating themselves with NAR, REALTORS® vow to always present themselves with the utmost level of professionalism and set themselves apart with a high standard of behavior.
NAR is the largest trade association in the U.S. and represents 1.5 million members.
The benefits of being a member of NAR include:
– Business tools
– Real estate market data
– Educational opportunities
– Discount programs
– Access to REALTORS® Property Resource (RPR), the largest online real estate database in the U.S., built from public records and assessment information
Work with Guidry and Company Real Estate
With over 35 years of real estate experience under our belt, Guidry and Company Real Estate is more than happy to guide those interested in becoming REALTORS® through the entire licensing process. We will use the knowledge we've gained to help you stay on a path to success. So, contact us today to learn more about becoming a REALTOR® or if you have any questions that will help you on your journey!
Interested in learning how REALTORS® make money?