No matter what you are selling, the goals are always to get a fast sale and high profits. And if you are preparing to sell your home, this could mean it's time for a few DIY renovations.
So, what can homeowners do to boost the value of their properties? Guidry & Company Real Estate is telling you about a few simple projects that make all the difference!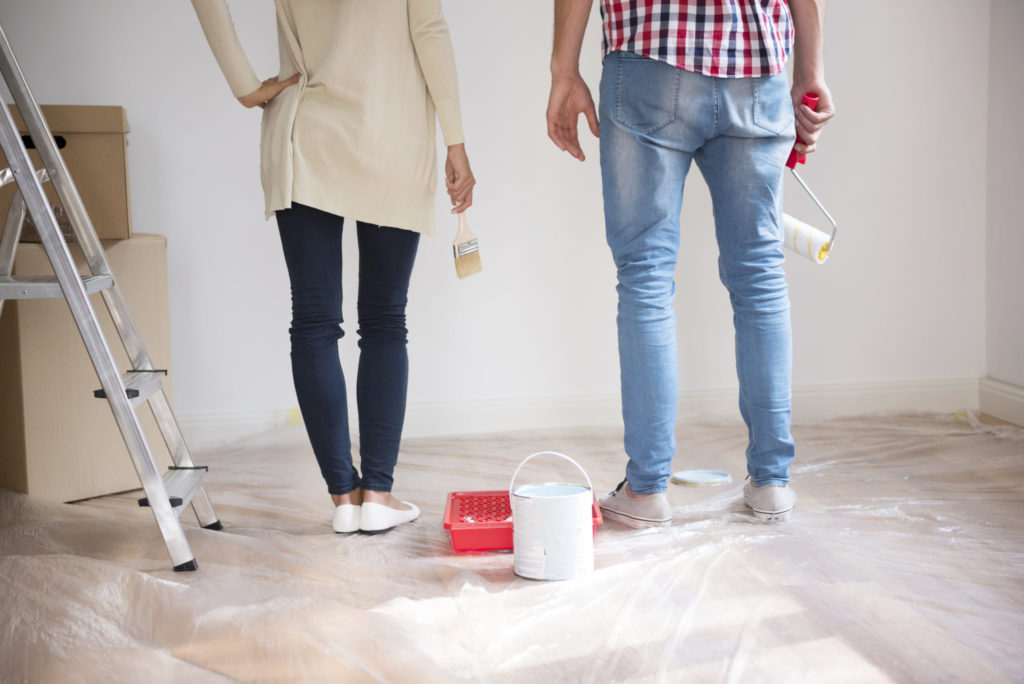 Refresh the Paint
You don't have to be a renaissance artist to paint your home. Adding a fresh coat of interior paint can make your home look much nicer without having to put in much work or money. This is an easy task that can be fun to do with a partner, friend, or the whole family. While you are at it, consider refreshing the exterior soffits & trim, this can make a big difference in reviving the look of your home. Depending on the size of the project, you may be able to complete it in a day!
Fix Small Fixtures
Locks and handles can get scratched and become stiff over time. If you have any cracked or missing outlets or light switch plates, it is best to replace them. You can buy these items at your local hardware store, and all you need is a screwdriver to install them. Something as small as replacing these items around your home can improve its look and feel.
Small Bathroom and Kitchen Renovations
Bathrooms and kitchens are important selling points in every house. But because complete renovations of these rooms can be costly and time-consuming, it's better to focus on smaller projects. For example, you can paint cabinets to fit the style of the room better or cover up marks and scuffs accumulated over time. Sellers can also consider replacing cabinet knobs, faucets, or light fixtures to revive the rooms.
Clean Your House - Inside and Out
Take extra time to clean areas of your house that are often left untouched. For example, even your fireplace needs to look presentable! To enhance curb appeal, consider pressure washing your driveway and sidewalks. Freshen up the front of your home by removing unnecessary yard items, trimming hedges, fixing or painting shutters, and making sure the house numbers are visible from the street. (This could also mean making sure to declutter your home before a REALTOR® shows it!)
Guidry & Company Real Estate is Happy to Help!
As a seller, it is best to choose one or two projects you believe will make the biggest difference while saving time and money. Our team is always here to help you decide the best place to focus your energy. 
So, if you are looking for a REALTOR® who will support you and help sell your home, contact Guidry & Company Real Estate today for a free consultation!